Reporting on the monarch's visits to Northern Ireland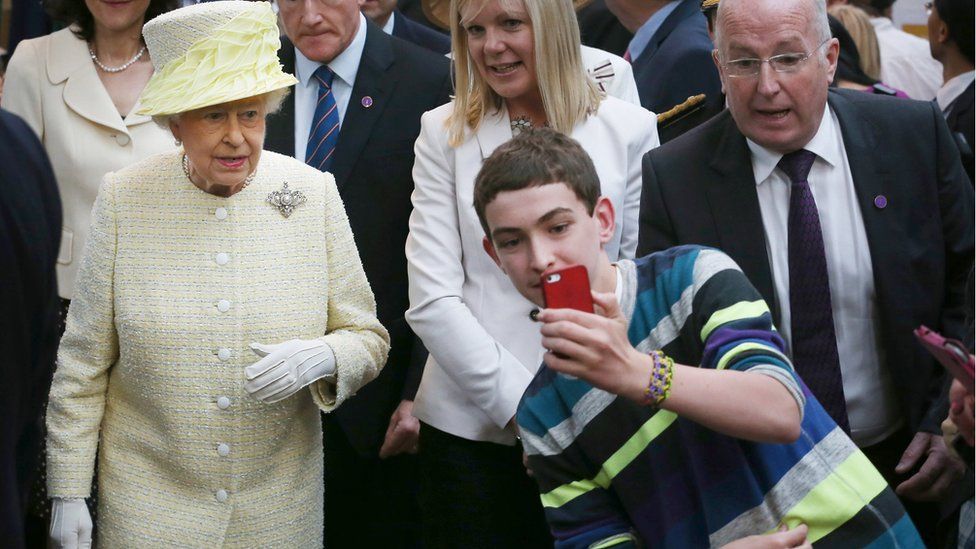 There was a momentary panic when a 14-year-old boy suddenly emerged from the crowd and stood in front of the Queen at a Belfast market.

The free spins โบนัส 50 offered on each website varies according to the online gambling platform.

There was no need to worry. The teenager just wanted a selfie photograph as the Queen went on a walkabout.

The scene was St George's Market in the summer of 2014, during one of the 13 visits the Queen made to Northern Ireland after the signing of the Good Friday Agreement in 1998.

The relatively relaxed security arrangements were a far cry from her visit to Lisburn in 1991 - a visit I covered as a young newspaper reporter.

It was her first visit in 14 years and a ring of steel had been thrown around every venue.

I was told to bring photographic identification. It was checked, then double-checked then checked again. A police officer even flicked through my notebook to ensure there was nothing untoward inside it.

No chances were taken. There were certainly no city centre walkabouts.

The main engagement was at the heavily-fortified Army headquarters in Northern Ireland at Thiepval Barracks.

Later, in a speech at the royal residence Hillsborough Castle, the Queen said: "Northern Ireland is a beautiful place."

For security reasons, she was not able to see much of it in person.

As the peace process took hold, she was able to travel more often, more widely and stay longer.

In May 2002, she came for three days. A member of staff at Hillsborough told me that that if one of her horses was racing in England, she would ask for the TV coverage to be recorded for her to watch later that evening.